Dziwa Science and Technology DSaT has commended the media on efforts information dissemination regarding Covid 19 dangers and preventive measures.
DSaT Executive Director Ms. Veronica Mwaba appreciated the work that the media has done of informing and educating the masses on the dangers and preventive measures that should be taken.
Ms Mwaba has however noted the need for the general public to pay attention to Covid 19 early warning systems and act accordingly to avoid disasters arising from the pandemic.
She says while the media plays its role of timely and accurate explanation of scientific jargon to dispel myths surrounding COVID-19 vaccinations, scientists have a greater responsibility to build trust on the efficacy of the vaccines and use facts to dismiss doubts.
She reminded that people should take advantage of the five golden rules which includes personal hygiene, something that can be done by each and every person, and we must adhere to what experts are saying.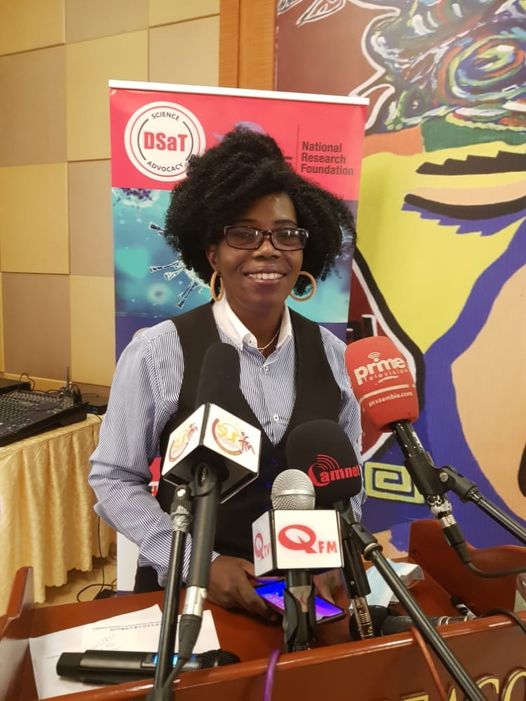 Atleast 45 journalists and health experts yesterday convened to deliberate on improved media coverage on the anticipated COVID-19 Fourth Wave in Zambia.
And speaking during the meeting, ministry of health spokesperson Abel Kabalo his ministry through support from government is ready for the 4th wave which is rooming as reported in Europe.
Dr. Kabalo further urged the public to get vaccinated for Covid 19, adding that the decline in the number of cases being recorded is a sign that a good number of people are indeed getting vaccinated.
He has also commended DSaT for the research and media engagements conducted this far adding that this is supplementing government's commitment in ensuring enough vaccines are secured.
He says this is evident with President Hakainde Hichilema's appeal for Covid 19 funds during the United Nations General Assembly last month.